Monmouth kicked off to Gotham, including in the lineup, former Monmouth player and forever friend Kevin "Jim" Tallon. Gotham couldn't get anything going on attack against Monmouth's hard-nosed defense. On a midfield scrum to Monmouth, #8 Ryan Puck picked the ball and took it for a 20 meter gain. Monmouth kept their momentum rolling with quick ball out of the rucks and short powerful gains which sucked up several tacklers each and forced another Gotham penalty giving Monmouth a scrum on the Gotham 5 meter. The ball went out to rookie outside center Leni Horrisberger, who had a strong carry and took the ball down to 1 meter out. In at lock, Jack Cole immediately set up for goal line attack and found a crease near the goal post to touch down for Monmouth's first try of the day. Prop Jon Minenna converted to make the score 7-0.
Monmouth botched the kick return, giving Gotham possession on the Monmouth 22 meter line. On a Gotham scrum about 10 meters out, their inside center took a hard carry. Gotham used quick ball and quick hands to get it to their fullback in space, who scored in the corner. Monmouth 7, Gotham 5.
Some silly back-and-forth kicking around midfield and some handling errors on both sides eventually lead to a Monmouth lineout at midfield. On the second phase off the lineout, the ball once again went out to #13 Leni Horrisberger with space and pace, who split the Gotham centers, split another pair of Gotham defenders, and finally ended his 40 meter run with a pass to #9 Billy Martin who centered the try. Minenna converted again. Monmouth 14, Gotham 5.
After several minutes of Monmouth-dominated play, the Gotham #10 jumped a flat pass and took it to the house to bridge the gap for his team. Monmouth 14, Gotham 12.
Off a Monmouth lineout, there was a scramble, and rookie winger Jason Chu called for the ball directly backward. He quickly floated a beautiful skip pass outside to fullback Jason Spieler. Spieler, known for his agility, beat two defenders with his feet and took off 40 meters down the sideline. He then plowed over the Gotham fullback a couple meters out of the goal, using his one move to touch the ball down for a try in the corner. The Jason-to-Jason connection lengthened Monmouth's lead to 19-12.
Another botched kick return gave Gotham a scrum in Monmouth territory. The teams traded knock-ons and scrums a bit. On the third Gotham scrum, inside Monmouth's 22, Gotham fed their outside center the ball on an admittedly great line at a crease, and he sliced through for a try just outside the posts. The kick was converted to tie the game 19-19.
Monmouth gifted Gotham and territory possession through penalties. Gotham had the ball go from sideline to sideline and their fullback was given another shot at the corner, but was brought into touch at the 5m mark. A high tackle was called, giving Gotham a penalty with a short distance to goal and the clock about to hit 40 minutes. After running two unsuccessful phases to the Gotham forwards, Monmouth failed to spread the width of the field, and smooth Gotham hands sent the ball down the line to their outside center took advantage of the huge overload to put his team ahead 24-19 at the half.
But that was the last time Gotham would score. The first half was a back-and-forth battle, but Monmouth knew that all 4 Gotham tries were preventable, so they cleaned up their play and kept at it. Monmouth received the ball to start the second half. After a few phases, Puck had another long run, this time around 30 or 40 meters. He finished the drive too. A couple minutes later, Monmouth had a 5m lineout, where jumper Jack Cole popped directly to Puck on an end-around type play. Puck scored the try, and Minenna put another one through the uprights to put Monmouth ahead 26-24.
After some more Monmouth-dominant play and another exchange of kicks, there was a Gotham penalty 10m into Monmouth territory. Ryan Greenwood pulled out a trick that anyone who's ever played touch with him is all too familiar with. He casually walked up to the ball on the mark, lightly tapped it with his foot, scooped it up, and took off downfield. Without a kicker or halfback near the mark, Gotham's hands were still on their hips, waiting for Monmouth to kick for touch as they had all game. Monmouth's captain never looked so fast, running 30 or so meters downfield before meeting the Gotham fullback and passing out to rookie flanker James Jadacki in perfect support. Jadacki took it the remaining 25 meters and touched the ball down just outside the post. Monmouth started to pull away, 31-24.
Monmouth received the kick return and played a tight 3 phases and a sloppy 3 phases which bounced the ball from sideline to sideline. On that 6th sloppy phase, Puck took the ball off a bounce with pace, and found Spieler with even more pace on the outside. Spieler took the ball 40m down the sideline. Possession went back-and-forth, but Monmouth retained their territory advantage. With a scrum to Monmouth, Puck took another 8man pick for a 12 meter gain and sucked in several Gotham defenders. With backs spread wide and it appearing like the ball was going out to them, Donny "the Trashman" Palmer came screaming from the other side and took a short ball from scrumhalf Billy Martin. He made contact with five Gotham defenders, but drove his legs and shed them all on his way into the try zone for the last try of the day to go up 36-24.
Monmouth rostered four players who had never worn a Monmouth jersey before and had never played with anyone else on the pitch, and they all contributed greatly towards the win. Due to injuries, travel, and other life circumstances, only 1 of 7 Monmouth backs started both this match and the last match (against the Jersey Shore Sharks). Even under these circumstances, Monmouth was able to pull off a cushioned victory. Monmouth forwards dominated set piece play. Monmouth finished their day winning 9/9 of their scrums, stole one of Gotham's scrums, and won 11/12 of their own line-outs. With so much talent, it will just take consistency to build the chemistry Monmouth needs to transform into a championship team.
Final Score: Monmouth 36, Gotham 24
Tries: #5 "Amtrak" Jack Cole, #9 Billy "Backpack" Martin, #15 Jason Spieler, #8 Ryan Puck, #24 James Jadacki, #2 Donny "the Trashman" Palmer
Conversions: #3 Jon Minenna
Ryan Puck is a longtime stalwart of the Monmouth men. He has everything you could want in a loose forward: a threat with ball in hand, a consistent force in the rucks, an engine that doesn't quit, and a tackler capable of tackling evasive backs and powerful props alike. Usually an unsung hero, Puck steadfastly grinds away doing all the little things right to better the team and make his teammates shine. This was not the case last Saturday, where Puck's ball-carrying abilities were on full display. Gotham players on the field and on the sideline could be heard warning each other to "watch out for the 8man". Despite lacking any element of surprise or deception, Puck could not be stopped on 8 man picks, lineout plays, and in open play. In addition to his own try, Puck's runs also directly set up another two of the team's tries.
Man of the Match: Ryan Puck
The B-side game was a dominant performance by Monmouth. Dominating every other part of the game, it didn't become a runaway on the scoreboard until Monmouth scored their third unanswered try just over 20 minutes in. Veteran returners Nick Lynch and Chris "Showers" Szablowski and a semi-retired Mario Fragale added steadiness to a lineup of younger talent. Cory Glover was also devastating on his 8-man picks. Four young prospects out of William Paterson University made a massive impact, sticking their tackles and collectively scoring 3 tries. Monmouth forwards Showers, Itay Bogner, TJ Kulaga, and Tariq Burrus not only didn't miss tackles, but stopped Gotham with dominant tackles.
Final Score: Monmouth 36, Gotham 5 Tries: Cory Glover (2), Willy P. #1 (2), Willy P. #2, Alex Delesky
Conversions: Itay Bogner (3)

Man of the Match: Alex "Pinkman" Delesky
Alex "Pinkman" Delesky played 80 minutes in the A-side game at wing and then another 40 in the B-side game at scrumhalf, but you wouldn't be able to tell from how he looked on the field or afterward. Alex played for William Paterson University in college and came to Monmouth after a few years without having played rugby. Alex is a hard worker who is always putting in the effort to improve his game. He doesn't hesitate to commit to tackles and rucks fearlessly against players twice his size. Alex is particularly adept at pick-and-goes from the scrumhalf position. He is a speedster who is dangerous in the open field. Alex played smart in the Aside game, stopping a few overloads by delaying runners and cutting off space until help could arrive. He really shined in the Bside game where half-backed the team to victory and scored a try to cap it off.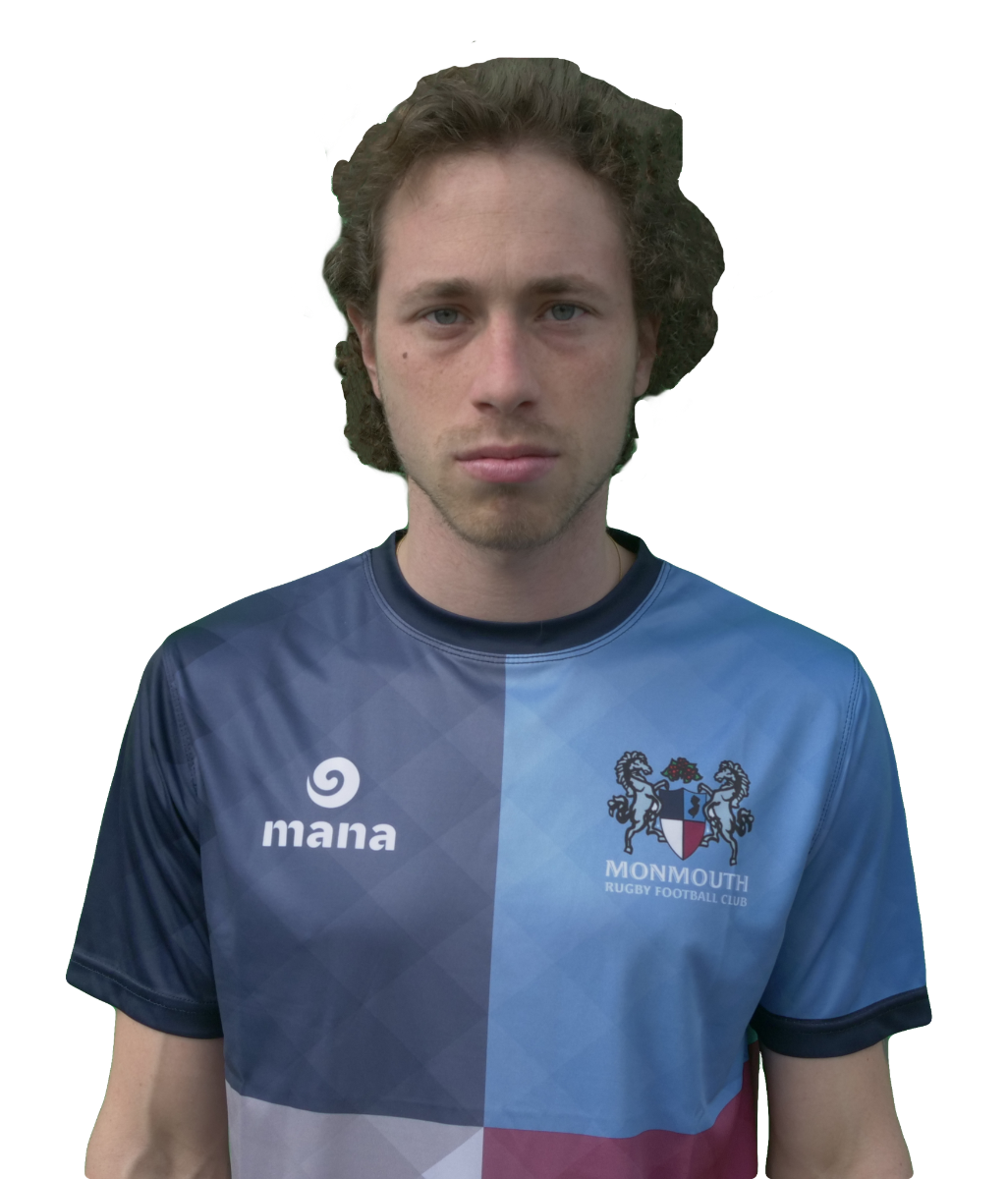 Man of the Match: Alex Delesky